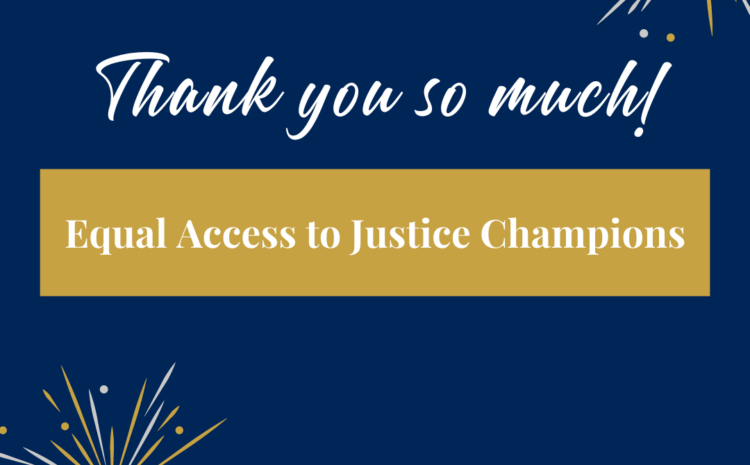 Thank you and congratulations to all of the Equal Access to Justice Champions who fulfilled their 2022-2023 pro bono pledge!
At the start of the bar year, these firms, corporate legal departments, and solo practitioners pledged to handle 1 pro bono case per every 5 attorneys in their Houston office. Collectively, they provided legal representation to 433 clients.
Thank you for all that you do and here's to another bar year!
If you're interested in joining these champions, email probono@hvlp.org