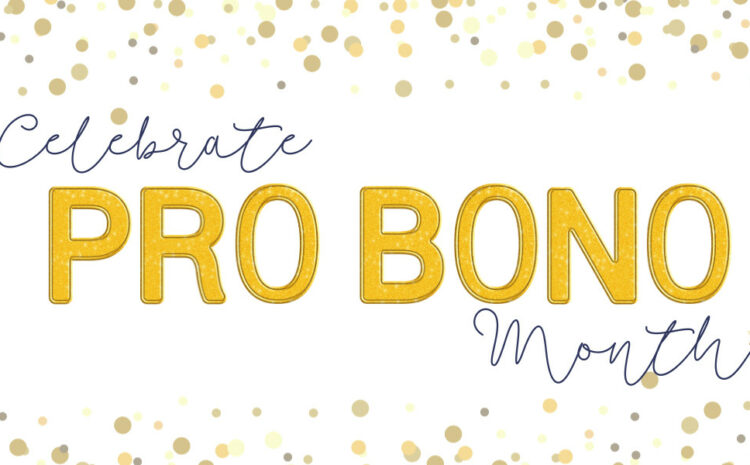 Wipe Out the Waitlist: October 1 – 31
HVL's annual campaign to Wipe Out the Waitlist returns this October, and we need your help! Our goal is to place every single case on our waiting list with a pro bono attorney by the end of the October. To see a complete list of waiting cases click HERE or email Brittany.Krohn@hvlp.org to find appropriate cases for you and your firm.
Guardianship & Ad Litem Certification CLE – October 20
HVL's annual Guardianship & Ad Litem Certification CLE is scheduled for October 20 from 9 am – 1 pm via Zoom. This CLE is approved by the State Bar of Texas and meets the requirements needed to obtain the Guardianship Ad Litem Certification. MCLE: 4.0 Hours (Includes 1.5 hours of ethics).
Attendees will be asked to take one pro bono guardianship case in lieu of paying a registration fee.
Register HERE.
Pro Bono Week Social Media Campaign
During Pro Bono Week, HVL will be highlighting pro bono volunteers, client success stories, and law firm and corporate volunteers across all of our social media platforms.
Follow us on Facebook, Instagram, and LinkedIn and please share!
2023 Harvest Celebration
The 74th Annual Harvest Celebration will take place on November 13. Early bird tickets can be purchased here.
100% of net proceeds from the Houston legal community's premier fundraising and networking event benefit HVL.
Click HERE for more information.