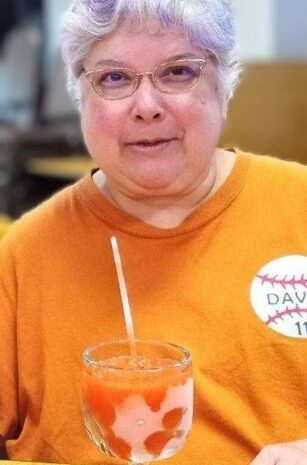 In Memory of Mary Guadalupe Puente
December 15, 1954 – December 18, 2022
On December 18, HVL lost a very important member of our family, Mary Puente. Mary served as HVL's receptionist for 17 years. She always listened without judgment and spoke with compassion. Mary was a remarkable human being, whose presence will be deeply missed.
An excerpt from Mary's obituary:
Mary Guadalupe Puente was born in Houston, Texas on December 15, 1954 to Arthur Guerra Puente and Mary Patino. Mary is survived by her brothers Alfred Puente (Teresa Puente) and Arthur G. Puente, Jr., nephews and nieces, Arthur G. Puente III, Carol Puente, Angela Puente, Mark Puente, Joseph Puente, Rene Puente, Chris Puente, Patrick Puente, Audrey Puente, Jeanette Puente. Great nieces and nephews, Amanda Thomas, Anjelica Renteria, Candace Puente, Rene Puente Jr., Christian Puente, Olivia Grace Puente, Keats Puente and Robin Puente.
Mary graduated from University of Houston Downtown with a degree in Criminal Justice. She was employed by Houston Volunteer Lawyer program for the last 17 years.
Mary was a loving devoted Aunt who enjoyed going to concerts, gambling at the casinos and going out to eat great food. But above all else, Mary LOVED going to watch her boys play baseball. David, Andre and Herc were her world!! Games will not be the same without Mary cheering in the stands.
Mary's full obituary and memory wall can be viewed
here
.