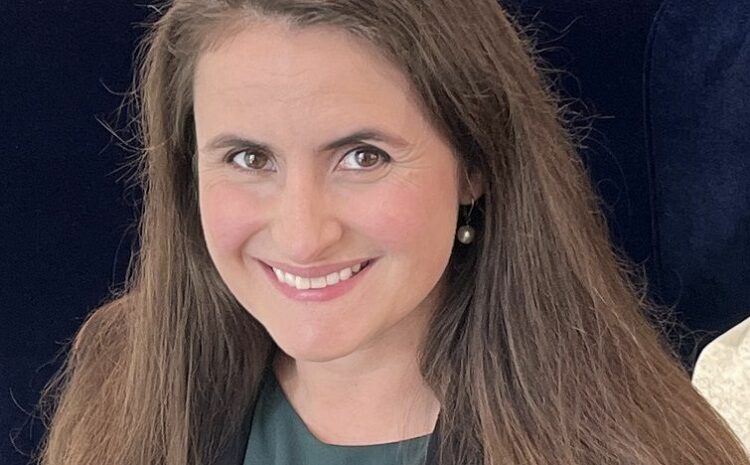 Houston Volunteer Lawyers Welcomes Jessica Howton Stool as Executive Director
Howton succeeds Anne Chandler as head of the Houston Bar Association's pro bono arm
(HOUSTON – April 27, 2023) Houston Volunteer Lawyers is pleased to announce Jessica Howton Stool as the organization's new executive director. She started her new role on April 17.
Howton Stool joins HVL with numerous years of pro bono experience, including service to immigrant survivors. Most recently, Howton Stool served as managing attorney from the Tahirih Justice Center where she served as managing attorney for 12 years.
Prior to joining Tahirih, Howton Stool was an intern at Kids in Need of Defense during law school, where she represented unaccompanied migrant children. After finishing at Notre Dame Law School, she earned a Notre Dame fellowship to serve at Tahirih as a staff attorney.
"Jessica brings a wealth of pro bono experience to this role," said HVL Chair David E. Harrell. "She comes to HVL as we look to maximize our impact to pro bono services in greater Houston. In her role, Jessica will ensure we continue to make justice happen by providing direct legal assistance to thousands of low-income Houstonians, assist veterans through the Veterans Legal Initiative (VLI), and inspire, support, and empower Houston attorneys to volunteer their services through ongoing programs."
Howton Stool succeeds Anne Chandler as head of the Houston Bar Association's pro bono ancillary organization.
"Anne has been just a tremendous force for Houston Volunteer Lawyers," said Harrell. "Since she joined us in 2020, Houston Volunteer Lawyers saw significant increases in pro bono case placements, limited legal services, and dollars raised to ensure low-income Houstonians had access to justice. We wish Anne the very best as she pursues new endeavors in Austin and look forward to working with Jessica as she drives HVL's mission to serve the critical needs of greater Houston."
"Anne has been an exemplary leader of access to justice not only here in Houston, but across Texas," said HBA President Christopher V. Popov. "I've been incredibly fortunate to work alongside Anne and witness the impact she has made on HVL, its staff, volunteer attorneys, and the Houstonians HVL serves. We look forward to partnering with Jessica on championing HVL's pro bono legal services and ensuring access to justice for all Houstonians."
"I'm thrilled to take the helm of Houston Volunteer Lawyers," said Howton Stool. "I'm excited to work alongside HVL's staff and board to efficiently deliver our high-quality pro bono services to as many Houstonians as possible and capturing the incredible power of Houston's legal community to volunteer their services."
####
About Houston Volunteer Lawyers
Founded in 1981 by the Houston Bar Association, Houston Volunteer Lawyers (HVL) provides free, civil legal services to low-income residents of Harris County by linking qualified applicants with attorneys who volunteer their time on a pro bono basis. HVL is an equal opportunity agency, providing services to clients without regard to race, gender, disability, age, sexual orientation, national origin or religion.
Press Release
Contact:
Maggie Martin
O: 346-471-3428
maggiem@hba.org